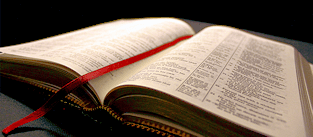 Bible Usage:
Dictionaries:
Included in Eastons:

Yes

Included in Hitchcocks:

Yes

Included in Naves:

Yes

Included in Smiths:

Yes

Included in Websters:

No

Included in Strongs:

Yes

Included in Thayers:

Yes

Included in BDB:

No
Strongs Concordance:
Easton's Bible Dictionary
Apollos
A Jew "born at Alexandria," a man well versed in the Scriptures and eloquent (Acts 18:24; R.V., "learned"). He came to Ephesus (about A.D. 49), where he spake "boldly" in the synagogue (18:26), although he did not know as yet that Jesus of Nazareth was the Messiah. Aquila and Priscilla instructed him more perfectly in "the way of God", i.e., in the knowledge of Christ. He then proceeded to Corinth, where he met Paul (Acts 18:27; 19:1). He was there very useful in watering the good seed Paul had sown (1 Corinthians 1:12), and in gaining many to Christ. His disciples were much attached to him (1 Corinthians 3:4-7, 22). He was with Paul at Ephesus when he wrote the First Epistle to the Corinthians; and Paul makes kindly reference to him in his letter to Titus (3:13). Some have supposed, although without sufficient ground, that he was the author of the Epistle to the Hebrews.
---
Hitchcock's Names Dictionary
Apollos
one who destroys; destroyer
---
Naves Topical Index
Apollos
---
Smith's Bible Dictionary
Apollos
(given by Apollo) a Jew from Alexandria, eloquent (which may also mean learned) and mighty in the Scriptures; one instructed in the way of the Lord, according to the imperfect view of the disciples of John the Baptist, (Acts 18:24) but on his coming to Ephesus during a temporary absence of St. Paul, A.D. 54, more perfectly taught by Aquila and Priscilla. After this he became a preacher of the gospel, first in Achaia and then in Corinth. (Acts 18:27; 19:1) When the apostle wrote his First Epistle to the Corinthians, Apollos was with or near him, (1 Corinthians 16:12) probably at Ephesus in A.D. 57. He is mentioned but once more in the New Testament, in (Titus 3:13) After this nothing is known of him. Tradition makes him bishop of C'sarea.
---