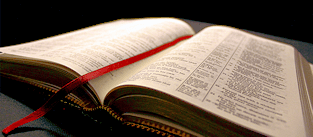 Bible Usage:
Dictionaries:
Included in Eastons:

Yes

Included in Hitchcocks:

No

Included in Naves:

Yes

Included in Smiths:

Yes

Included in Websters:

Yes

Included in Strongs:

Yes

Included in Thayers:

Yes

Included in BDB:

Yes
Strongs Concordance:
Easton's Bible Dictionary
Fox
(Heb. shu'al, a name derived from its digging or burrowing under ground), the Vulpes thaleb, or Syrian fox, the only species of this animal indigenous to Palestine. It burrows, is silent and solitary in its habits, is destructive to vineyards, being a plunderer of ripe grapes (Song of Solomon 2:15). The Vulpes Niloticus, or Egyptian dog-fox, and the Vulpes vulgaris, or common fox, are also found in Palestine.
The proverbial cunning of the fox is alluded to in Ezekiel 13:4, and in Luke 13:32, where our Lord calls Herod "that fox." In Judges 15:4, 5, the reference is in all probability to the jackal. The Hebrew word shu'al_ through the Persian _schagal becomes our jackal (Canis aureus), so that the word may bear that signification here. The reasons for preferring the rendering "jackal" are (1) that it is more easily caught than the fox; (2) that the fox is shy and suspicious, and flies mankind, while the jackal does not; and (3) that foxes are difficult, jackals comparatively easy, to treat in the way here described. Jackals hunt in large numbers, and are still very numerous in Southern Palestine.
---
Naves Topical Index
Fox
---
Smith's Bible Dictionary
Fox
(Heb. shu'al). Probably the jackal is the animal signified in almost all the passages in the Old Testament where the Hebrew term occurs. Though both foxes and jackals abound in Palestine, the shu'alim (foxes) of (Judges 15:4) are evidently jackals and not foxes, for the former animal is gregarious, whereas the latter is solitary in its habits; and Samson could not, for that reason, have easily caught three hundred foxes, but it was easy to catch that number of jackals, which are concealed by hundreds in caves and ruins of Syria. It is not probable, however, that Samson sent out the whole three hundred at once. With respect to the jackals and foxes of Palestine, there is no doubt that the common jackal of the country is the Canis aureus , which may be heard every night in the villages. It is like a medium-sized dog, with a head like a wolf, and is of a bright-yellow color. These beasts devour the bodies of the dead, and even dig them up from their graves.
---
Webster's 1828 Dictionary
Fox
FOX. noun
1. An animal of the genus Canis, with a straight tail, yellowish or straw-colored hair, and erect ears. This animal burrows in the earth, is remarkable for his cunning, and preys on lambs, geese, hens or other small animals.
2. A sly, cunning fellow.
3. In seaman's language, a seizing made by twisting several rope-yarns together.
4. Formerly, a cant expression for a sword.
FOX, verb transitive To intoxicate; to stupify. [Not used.]
---