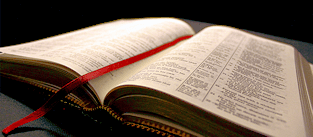 Bible Usage:
Dictionaries:
Included in Eastons:

Yes

Included in Hitchcocks:

Yes

Included in Naves:

Yes

Included in Smiths:

Yes

Included in Websters:

No

Included in Strongs:

Yes

Included in Thayers:

No

Included in BDB:

Yes
Strongs Concordance:
Easton's Bible Dictionary
Jair
Enlightener.
1. The son of Segub. He was brought up with his mother in Gilead, where he had possessions (1 Chronicles 2:22). He distinguished himself in an expedition against Bashan, and settled in the part of Argob on the borders of Gilead. The small towns taken by him there are called Havoth-jair, i.e., "Jair's villages" (Numbers 32:41; Deuteronomy 3:14; Joshua 13:30).
2. The eighth judge of Israel, which he ruled for twenty-two years. His opulence is described in Judges 10:3-5. He had thirty sons, each riding on "ass colts." They had possession of thirty of the sixty cities (1 Kings 4:13; 1 Chronicles 2:23) which formed the ancient Havoth-jair.
3. A Benjamite, the father of Mordecai, Esther's uncle (Esther 2:5).
4. The father of Elhanan, who slew Lahmi, the brother of Goliath (1 Chronicles 20:5).
---
Hitchcock's Names Dictionary
Jair
Jairus, my light; who diffuses light
---
Naves Topical Index
Jair
---
Smith's Bible Dictionary
Jair
---
Smith's Bible Dictionary
Jairite
(descendant of Jair). The IRA THE JAIRITE was a priest (Authorized Version "chief ruler") to David (2 Samuel 20:26)
---
Easton's Bible Dictionary
Jairus
A ruler of the synagogue at Capernaum, whose only daughter Jesus restored to life (Mark 5:22; Luke 8:41). Entering into the chamber of death, accompanied by Peter and James and John and the father and mother of the maiden, he went forward to the bed whereon the corpse lay, and said, Talitha cumi, i.e., "Maid, arise," and immediately the spirit of the maiden came to her again, and she arose straightway; and "at once to strengthen that life which had come back to her, and to prove that she was indeed no ghost, but had returned to the realities of a mortal existence, he commanded to give her something to eat" (Mark 5:43).
---
Naves Topical Index
Jairus
---
Smith's Bible Dictionary
Jairus
---