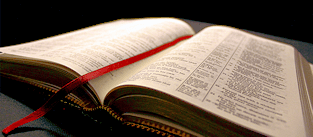 Bible Usage:
Dictionaries:
Included in Eastons:

Yes

Included in Hitchcocks:

Yes

Included in Naves:

Yes

Included in Smiths:

Yes

Included in Websters:

No

Included in Strongs:

Yes

Included in Thayers:

No

Included in BDB:

Yes
Strongs Concordance:
Easton's Bible Dictionary
Mephibosheth
Exterminator of shame; i.e., of idols.
1. The name of Saul's son by the concubine Rizpah (q.v.), the daughter of Aiah. He and his brother Armoni were with five others "hanged on a hill before the Lord" by the Gibeonites, and their bodies exposed in the sun for five months (2 Samuel 21:8-10).
2. The son of Jonathan, and grandson of Saul (2 Samuel 4:4). He was but five years old when his father and grandfather fell on Mount Gilboa. The child's nurse hearing of this calamity, fled with him from Gibeah, the royal residence, and stumbling in her haste, the child was thrown to the ground and maimed in both his feet, and ever after was unable to walk (19:26). He was carried to the land of Gilead, where he found a refuge in the house of Machir, the son of Ammiel, at Lo-debar, by whom he was brought up.
Some years after this, when David had subdued all the adversaries of Israel, he began to think of the family of Jonathan, and discovered that Mephibosheth was residing in the house of Machir. Thither he sent royal messengers, and brought him and his infant son to Jerusalem, where he ever afterwards resided (2 Samuel 9).
When David was a fugitive, according to the story of Ziba (2 Samuel 16:1-4) Mephibosheth proved unfaithful to him, and was consequently deprived of half of his estates; but according to his own story, however (19:24-30), he had remained loyal to his friend. After this incident he is only mentioned as having been protected by David against the vengeance the Gibeonites were permitted to execute on the house of Saul (21:7). He is also called Merib-baal (1 Chronicles 8:34; 9:40). (See ZIBA.)
---
Hitchcock's Names Dictionary
Mephibosheth
out of my mouth proceeds reproach
---
Naves Topical Index
Mephibosheth
---
Smith's Bible Dictionary
Mephibosheth
(exterminating the idol), the name borne by two members of the family of Saul
his son and his grandson.
Saul's son by Rizpah the daughter of Aiah, his concubine. (2 Samuel 21:8) He and his brother Armoni were among the seven victims who were surrendered by David to the Gibeonites, and by them crucified to avert a famine from which the country was suffering.
The son of Jonathan, grandson of Saul and nephew of the preceding; called also Merib-baal. (1 Chronicles 8:34) His life seems to have been, from beginning to end, one of trial and discomfort. When his father and grandfather were slain on Gilboa he was an infant but five years old. At this age he met with an accident which deprived him for life of the use of both feet. (2 Samuel 4:4) After this he is found a home with Machir ben-Ammiel a powerful Gadite, who brought him up, and while here was married. Later on David invited him to Jerusalem, and there treated him and his son Micha with the greatest kindness. From this time forward he resided at Jerusalem, of Mephibosheth's behavior during the rebellion of Absalom we possess two accounts

his own, (2 Samuel 13:24-30) and that of Ziba, (2 Samuel 16:1-4) They are naturally at variance with each other. In consequence of the story of Ziba, he was rewarded by the possessions of his master. Mephibosheth's story

which however, he had not the opportunity of telling until several days later, when he met David returning to his kingdom at the western bank of Jordan

was very different from Ziba's. That David did not disbelieve it is shown by his revoking the judgment he had previously given. That he did not entirely reverse his decision, but allowed Ziba to retain possession of half the lands of Mephibosheth, is probably due partly to weariness at the whole transaction, but mainly to the conciliatory frame of mind in which he was at that moment. "Shall there any man be put to death this day?" is the keynote of the whole proceeding.
---