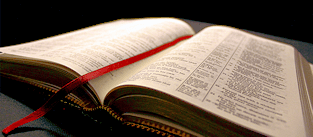 Bible Usage:
Dictionaries:
Included in Eastons:

Yes

Included in Hitchcocks:

Yes

Included in Naves:

Yes

Included in Smiths:

No

Included in Websters:

No

Included in Strongs:

Yes

Included in Thayers:

No

Included in BDB:

Yes
Strongs Concordance:
Easton's Bible Dictionary
Merari
Sad; bitter, the youngest son of Levi, born before the descent of Jacob into Egypt, and one of the seventy who accompanied him thither (Genesis 46:11; Exodus 6:16). He became the head of one of the great divisions of the Levites (Exodus 6:19). (See MERARITES.)
---
Hitchcock's Names Dictionary
Merari
---
Naves Topical Index
Merari
---
Smith's Bible Dictionary
Merari, Merarites
(bitter, unhappy), third son of Levi and head of the third great division of the Levites, the Merarites. (Genesis 46:8,11) At the time of the exodus and the numbering in the wilderness, the Merarites consisted of two families, the Mahlites and the Mushites, Mahli and Mushi being either the two sons of the son and grandson of Merari. (1 Chronicles 6:19,47) Their chief at that time was Zuriel. Their charge was the cords of the tabernacle and the court, and all the tools connected with setting them up. In the division of the land by Joshua, the merarites had twelve cities assigned to them, out of Reuben, Gad and Zebulun. (Joshua 21:7; 34-40; 1 Chronicles 6:63; 77-81) In the days of Hezekiah the Merarites were still flourishing. (2 Chronicles 29:12,15)
---
Easton's Bible Dictionary
Merarites
The descendants of Merari (Numbers 26:57). They with the Gershonites and the Kohathites had charge of the tabernacle, which they had to carry from place to place (Numbers 3:20, 33-37; 4:29-33). In the distribution of the oxen and waggons offered by the princes (Numbers 7), Moses gave twice as many to the Merarites (four waggons and eight oxen) as he gave to the Gershonites, because the latter had to carry only the lighter furniture of the tabernacle, such as the curtains, hangings, etc., while the former had to carry the heavier portion, as the boards, bars, sockets, pillars, etc., and consequently needed a greater supply of oxen and waggons. This is a coincidence illustrative of the truth of the narrative. Their place in marching and in the camp was on the north of the tabernacle. The Merarites afterwards took part with the other Levitical families in the various functions of their office (1 Chronicles 23:6, 21-23; 2 Chronicles 29:12, 13). Twelve cities with their suburbs were assigned to them (Joshua 21:7, 34-40).
---