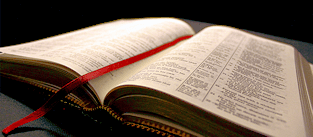 Bible Usage:
Dictionaries:
Included in Eastons:

Yes

Included in Hitchcocks:

No

Included in Naves:

Yes

Included in Smiths:

Yes

Included in Websters:

Yes

Included in Strongs:

Yes

Included in Thayers:

No

Included in BDB:

Yes
Strongs Concordance:
Easton's Bible Dictionary
Agate
(Heb. shebo), a precious stone in the breast-plate of the high priest (Exodus 28:19; 39:12), the second in the third row. This may be the agate properly so called, a semi-transparent crystallized quartz, probably brought from Sheba, whence its name. In Isaiah 54:12 and Ezekiel 27:16, this word is the rendering of the Hebrew cadcod, which means "ruddy," and denotes a variety of minutely crystalline silica more or less in bands of different tints.
This word is from the Greek name of a stone found in the river Achates in Sicily.
---
Naves Topical Index
Agate
---
Smith's Bible Dictionary
Agate
a beautifully-veined semi-transparent precious stone, a variety of quartz. Its colors are delicately arranged in stripes or bands or blended in clouds. It is mentioned four times in the text of the Authorized Version, viz., in (Exodus 28:19; 39:12; Isaiah 54:12; Ezekiel 27:16) In the two former passages; where it is represented by the Hebrew word shebo it is spoken of as forming the second stone in the third row of the high priest's breastplate; in each of the two latter places the original word is cadced , by which, no doubt, is intended a different stone. [RUBY] Our English agate derives its name from the Achates, on the banks of which it was first found.
---
Webster's 1828 Dictionary
Agate
AGA'TE, adverb [a and gate.] On the way; going. obsolete
AG'ATE, noun [Gr. so called, says Pliny, 34, 10, because found near a river of that name in Sicily. So also Solinus and Isidore. But Bochart, with more probability, deduces it from the Punic and Hebrew, and with a different prefix, spotted. The word is used, Genesis 30:32 and 33, to describe the speckled and spotted cattle of Laban and Jacob.]
A class of siliceous, semi-pellucid gems of many varieties, consisting of quartz-crystal, flint, horn-stone, chalcedony, amethyst, jasper, cornealian, heliotrope, and jade, in various combinations, variegated with dots, zones, filaments, ramifications, arborizations, and various figures. Agates seem to have been formed by successive layers of siliceous earth, on the sides of cavities which they now fill entirely or in part.
They are esteemed the least valuable of the precious stones. Even in Pliny's time, they were in little estimation. They are found in rocks, in the form of fragments, in nodules, in small rounded lumps, rarely in stalactites. Their colors are various. They are used for rings, seals, cups, beads, boxes and handles of small utensils.
AG'ATE, noun An instrument used by goldwire drawers, so called from the agate in the middle of it.
First occurrence in the Bible(KJV): Exodus 28:19
---