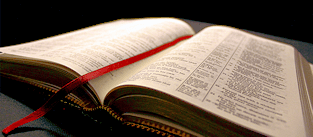 Bible Usage:
Dictionaries:
Included in Eastons:

Yes

Included in Hitchcocks:

No

Included in Naves:

No

Included in Smiths:

Yes

Included in Websters:

Yes

Included in Strongs:

Yes

Included in Thayers:

Yes

Included in BDB:

Yes
Strongs Concordance:
Easton's Bible Dictionary
Dance
Found in Judges 21:21, 23; Psalms 30:11; 149:3; 150:4; Jeremiah 31:4, 13, etc., as the translation of hul, which points to the whirling motion of Oriental sacred dances. It is the rendering of a word (rakad') which means to skip or leap for joy, in Ecclesiastes 3:4; Job 21:11; Isaiah 13:21, etc.
In the New Testament it is in like manner the translation of different Greek words, circular motion (Luke 15:25); leaping up and down in concert (Matthew 11:17), and by a single person (Matthew 14:6).
It is spoken of as symbolical of rejoicing (Ecclesiastes 3:4. Comp. Psalms 30:11; Matthew 11:17). The Hebrews had their sacred dances expressive of joy and thanksgiving, when the performers were usually females (Exodus 15:20; 1 Samuel 18:6).
The ancient dance was very different from that common among Western nations. It was usually the part of the women only (Exodus 15:20; Judges 11:34; comp. 5:1). Hence the peculiarity of David's conduct in dancing before the ark of the Lord (2 Samuel 6:14). The women took part in it with their timbrels. Michal should, in accordance with the example of Miriam and others, have herself led the female choir, instead of keeping aloof on the occasion and "looking through the window." David led the choir "uncovered", i.e., wearing only the ephod or linen tunic. He thought only of the honour of God, and forgot himself.
From being reserved for occasions of religious worship and festivity, it came gradually to be practised in common life on occasions of rejoicing (Jeremiah 31:4). The sexes among the Jews always danced separately. The daughter of Herodias danced alone (Matthew 14:6).
---
Smith's Bible Dictionary
Dance
1. The dance is spoken of in Holy Scripture universally as symbolical of some rejoicing, and is often coupled for the sake of contrast with mourning, as in (Ecclesiastes 3:4) comp. Psalms 30:11; Matthew 11:17 In the earlier period it is found combined with some song or refrain, (Exodus 15:20; 32:18,19; 1 Samuel 21:11) and with the tambourine (Authorized Version "timbrel"), more especially in those impulsive outbursts of popular feeling which cannot find sufficient vent in voice or in gesture singly. Dancing formed a part of the religious ceremonies of the Egyptians, and was also common in private entertainments. For the most part dancing was carried on by the women, the two sexes seldom and not customarily intermingling. The one who happened to be near of kin to the champion of the hour led the dance. In the earlier period of the Judges the dances of the virgins of Shiloh. (Judges 21:19-23) were certainly part of a religious festivity. Dancing also had its place among merely festive amusements, apart from any religious character. (Jeremiah 31:4,13; Mark 6:22)
2. a musical instrument of percussion, supposed to have been used by the Hebrews at an early period of their history.
3. geographical. This word occurs as the prefix or suffix to the names of several places in Palestine, some of which are as follows-
---
Webster's 1828 Dictionary
Dance
D'ANCE, verb intransitive
1. Primarily, to leap or spring; hence, to leap or move with measured steps, regulated by a tune, sung or played on a musical instrument; to leap or step with graceful motions of the body, corresponding with the sound of the voice or an instrument.
There is a time to mourn, and a time to dance
2. To leap and frisk about; to move nimbly or up and down.
To dance attendance, to wait with obsequiousness; to strive to please and gain favor by assiduous attentions and officious civilities; as, to dance attendance at court.
D'ANCE, verb transitive To make to dance; to move up and down, or back and forth; to dandle; as, to dance a child on the knee.
D'ANCE, noun
1. In general sense, a leaping and frisking about. Appropriately, a leaping or stepping with motions of the body adjusted to the measure of a tune, particularly by two or more in concert. A lively brisk exercise or amusement, in which the movements of the persons are regulated by art, in figure, and by the sound of instruments, in measure.
2. A tune by which dancing is regulated, as the minuet, the waltz, the cotillon, etc.
---
Webster's 1828 Dictionary
Dancer
D'ANCER, noun One who practices dancing, or is skilful in the performance.
---