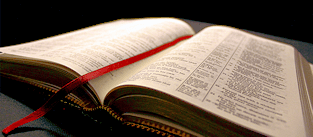 Bible Usage:
Dictionaries:
Included in Eastons:

Yes

Included in Hitchcocks:

No

Included in Naves:

No

Included in Smiths:

No

Included in Websters:

Yes

Included in Strongs:

Yes

Included in Thayers:

Yes

Included in BDB:

Yes
Strongs Concordance:
Easton's Bible Dictionary
Offering
An oblation, dedicated to God. Thus Cain consecrated to God of the first-fruits of the earth, and Abel of the firstlings of the flock (Genesis 4:3, 4). Under the Levitical system different kinds of offerings are specified, and laws laid down as to their presentation. These are described under their distinctive names.
---
Webster's 1828 Dictionary
Offering
OF'FERING, participle present tense Presenting; proposing; sacrificing; bidding; presenting to the eye or mind.
OF'FERING, noun That which is presented in divine service; an animal or a portion of bread or corn, or of gold and silver, or other valuable articles, presented to God as an atonement for sin, or as a return of thanks for his favors, or for other religious purpose; a sacrifice; an oblation. In the Mosaic economy, there were burnt-offerings, sin-offerings, peace-offerings, trespass-offerings, thank-offerings, wave-offerings, and wood-offerings. Pagan nations also present offerings to their deities. Christ by the offering of himself has superseded the use of all other offerings, having made atonement for all men.
When thou shalt make his soul an offering for sin, he shall see his seed - Isaiah 53:10.
---
Naves Topical Index
Offerings
Offered at the door:
Of the tabernacle
Leviticus 1:3; Leviticus 3:2; Leviticus 17:4; Leviticus 17:8-9
Of the temple
2 Chronicles 7:12; 1 Kings 8:62; 1 Kings 12:27
All animal sacrifices must be eight days old or over
Leviticus 22:27
Must be:
Salted
Leviticus 2:13; Ezekiel 43:24; Mark 9:49
Accompanied with leaven
Leviticus 7:13; Amos 4:5
Without leaven
Exodus 23:18; Exodus 34:25
Eaten
1 Samuel 9:13
Ordinance relating to scapegoat
Leviticus 16:7-26
Atonement
Figurative
Psalms 51:17; Jeremiah 33:11; Romans 12:1; Philippians 4:18; Hebrews 13:15
Animal sacrifices, a type of Christ
Psalms 40:6-8; Hebrews 10:1-14; Isaiah 53:11-12; Leviticus 16:21; John 1:29; 1 Corinthians 5:7; 2 Corinthians 5:21; Ephesians 5:2; Hebrews 9:19-28; Hebrews 13:11-13; Revelation 5:6
Burnt:
General references
Leviticus 9:2
Its purpose was to make an atonement for sin
Leviticus 1:4; Leviticus 3:7
Ordinances concerning
Exodus 29:15-18; Exodus 3:1; Leviticus 5:7-10; Leviticus 6:9-13; Leviticus 17:8-9; Leviticus 23:18; Leviticus 23:26-37; Numbers 15:24-25; Numbers 19:9; Numbers 28:26-31; Numbers 4:29
Accompanied by other offerings
Numbers 15:3-16
Skins of, belonged to priests
Leviticus 7:8
Offered daily, morning and evening
Genesis 15:17; Exodus 29:38-42; Leviticus 6:20; Leviticus 4:28; Numbers 29:6; 1 Chronicles 16:40; 2 Chronicles 2:4; 2 Chronicles 13:11; Ezra 3:3; Ezekiel 46:13-15
Music with
Numbers 10:10
Drink, libations of wine offered with the sacrifices
Genesis 35:14; Exodus 29:40-41; Exodus 30:9; Leviticus 23:13; Leviticus 23:18; Numbers 6:17; Numbers 15:24; Numbers 28:5-15; Numbers 28:24-31; Numbers 29:6-11; Numbers 29:18-40; 2 Kings 16:13; 1 Chronicles 29:21; 2 Chronicles 29:35; Ezra 7:17
Free will:
Must be perfect
Leviticus 22:17-25
To be eaten by priests
Leviticus 7:11-18
With meat and drink offerings
Numbers 15:1-16
Obligatory when signified in a vow
Deuteronomy 16:10; Deuteronomy 23:23
Heave:
Heave:
Leviticus 10:14; Numbers 5:9; Numbers 18:10-19; Numbers 18:24
Consecrated by being elevated by the priest
Exodus 29:27
Consisted of the right thigh or hind quarter
Exodus 29:27-28; Leviticus 7:12-14; Leviticus 7:32; Leviticus 7:34; Leviticus 10:15
Consisted of spoils, including captives and other articles of war
Numbers 31:29; Numbers 31:41
When offered
Leviticus 7:12-14; Numbers 6:20; Numbers 15:19-21
In certain instances this offering was brought to the tabernacle, or temple
Deuteronomy 12:6; Deuteronomy 12:11; Deuteronomy 12:17-18
To be offered on taking possession of the land of Canaan
Numbers 15:18-21
Human sacrifices:
Forbidden
Leviticus 18:21; Leviticus 20:2-5; Deuteronomy 12:31
Offered:
By Abraham
Genesis 22:1-19; Hebrews 11:17-19

By Canaanites
Deuteronomy 12:31

By Moabites
2 Kings 3:27

By Israelites
2 Kings 16:3; 2 Chronicles 28:3; 2 Kings 23:10; Isaiah 57:5; Jeremiah 7:31; Jeremiah 19:5; Jeremiah 32:35; Ezekiel 16:20-21; Ezekiel 20:26; Ezekiel 20:31; Ezekiel 23:37; Ezekiel 23:39

By the Sepharvites to idols
2 Kings 17:31

To demons
Psalms 106:37-38
To Baal
Jeremiah 19:5-6
Insufficiency of
General references
Hebrews 8:7-13; Hebrews 9:1-15; Hebrews 10:1-12; Hebrews 10:18-20
Ordinance
Meat:
Ordinances concerning
Exodus 29:40-41; Exodus 30:9; Exodus 40:29; Leviticus 5:11-12; Leviticus 6:14-23; Leviticus 7:9-13; Leviticus 7:37; Leviticus 9:17; Leviticus 23:13; Leviticus 23:16-17; Numbers 4:16; Numbers 5:15; Numbers 5:18; Numbers 5:25-26; Numbers 8:8; Numbers 15:3-16; Numbers 15:24; Numbers 18:9; Numbers 28:5; Numbers 28:9; Numbers 28:12-13; Numbers 28:20-21; Numbers 28:26-31; Numbers 29:3-4; Numbers 29:14
To be eaten in the holy place
Leviticus 10:13; Numbers 18:9-10
Offered with the sacrifices
Numbers 15:3-16
Not mixed with leaven
Leviticus 2:4; Leviticus 2:11; Leviticus 6:14-18; Leviticus 10:12-13; Numbers 6:15; Numbers 6:17
Storerooms for, in the temple reconstructed by Ezra
Nehemiah 12:44; Nehemiah 13:5-6
Provided for in the vision of Ezekiel
Ezekiel 42:13
Peace offerings, laws concerning
Exodus 29:19-22; Exodus 29:31; Leviticus 7:11-15; Leviticus 7:18; Leviticus 9:3-4; Leviticus 9:15-21; Leviticus 23:19; Numbers 6:14; Numbers 10:10
Sin offerings:
Ordinances concerning
Exodus 29:10-14; Hebrews 13:11-13; Hebrews 3:4; Leviticus 6:1-7; Leviticus 6:26-30; Leviticus 9:1-21; Leviticus 12:6-8; Leviticus 14:19; Leviticus 14:22; Leviticus 14:31; Leviticus 15:30; Leviticus 23:19; Numbers 6:10-11; Numbers 6:14; Numbers 6:16; Numbers 8:8; Numbers 8:12; Numbers 15:27; Numbers 28:15; Numbers 28:22-24; Numbers 28:30; Numbers 29:5-6; Numbers 29:11; Numbers 29:16-38
Temporary
Daniel 11:31; Daniel 58:9
Special sacrifices, in consecration:
Of the altar
Altar
Of priests
Priest
Of the temple
Temple, Solomon's Temple, Facts About, Dedication of
For leprosy
Leprosy
For defilement
Defilement
Thank offerings, ordinances concerning
Leviticus 7:11-15; Leviticus 22:29; Deuteronomy 12:11-12
Trespass:
Ordinances concerning
Deuteronomy 3:5; Leviticus 6:1-7; Leviticus 7:1-7; Leviticus 14:10-22; Leviticus 15:15; Leviticus 15:29-30; Leviticus 19:21-22; Numbers 6:12; Ezra 10:19
To be eaten by the priests
Leviticus 7:6-7; Leviticus 14:13; Numbers 18:9-10
Offered by idolaters
1 Samuel 6:3; 1 Samuel 6:8; 1 Samuel 6:17-18
Offerings, Sin
Unavailing when not accompanied by piety
1 Samuel 15:22; Psalms 40:6; Psalms 50:8-14; Psalms 51:16-17; Proverbs 21:3; Proverbs 21:27; Isaiah 1:11-14; Isaiah 40:16; Isaiah 66:3; Jeremiah 6:20; Jeremiah 7:21-23; Jeremiah 14:12; Hosea 6:6; Hosea 8:13; Amos 5:21-24; Micah 6:6-8; Mark 12:33
Vow
Leviticus 7:16-17; Leviticus 22:17-25; Deuteronomy 23:21-23
Wave:
Ordinances concerning
Exodus 29:22; Exodus 29:26-28; Leviticus 7:29-34; Leviticus 8:25-29; Leviticus 9:19-21; Leviticus 10:14-15; Leviticus 23:10-11; Leviticus 23:17-20; Numbers 5:25; Numbers 6:19-20
Belonged to the priests
Exodus 29:26-28; Leviticus 7:31; Leviticus 7:34; Leviticus 8:29; Leviticus 9:21; Leviticus 23:20; Numbers 18:11; Numbers 18:18
To be eaten
Leviticus 10:14-15; Numbers 18:11; Numbers 18:18-19; Numbers 18:31
Wood, fuel for the temple
Nehemiah 10:34; Nehemiah 13:31
---
Smith's Bible Dictionary
Offerings
---