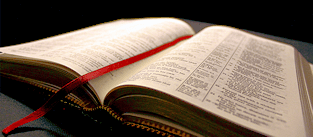 Bible Usage:
Dictionaries:
Included in Eastons:

Yes

Included in Hitchcocks:

No

Included in Naves:

No

Included in Smiths:

Yes

Included in Websters:

Yes

Included in Strongs:

Yes

Included in Thayers:

Yes

Included in BDB:

Yes
Strongs Concordance:
Easton's Bible Dictionary
Net
In use among the Hebrews for fishing, hunting, and fowling. The fishing-net was probably constructed after the form of that used by the Egyptians (Isaiah 19:8). There were three kinds of nets.
1. The drag-net or hauling-net (Gr. sagene), of great size, and requiring many men to work it. It was usually let down from the fishing-boat, and then drawn to the shore or into the boat, as circumstances might require (Matthew 13:47, 48).
2. The hand-net or casting-net (Gr. amphiblestron), which was thrown from a rock or a boat at any fish that might be seen (Matthew 4:18; Mark 1:16). It was called by the Latins funda. It was of circular form, "like the top of a tent."
3. The bag-net (Gr. diktyon), used for enclosing fish in deep water (Luke 5:4-9).
The fowling-nets were (1) the trap, consisting of a net spread over a frame, and supported by a stick in such a way that it fell with the slightest touch (Amos 3:5, "gin;" Psalms 69:22; Job 18:9; Ecclesiastes 9:12). (2) The snare, consisting of a cord to catch birds by the leg (Job 18:10; Psalms 18:5; 116:3; 140:5).
3. The decoy, a cage filled with birds as decoys (Jeremiah 5:26, 27). Hunting-nets were much in use among the Hebrews.
---
Naves Topical Index
Net
---
Smith's Bible Dictionary
Net
---
Webster's 1828 Dictionary
Net
NET, noun
1. An instrument for catching fish and fowls, or wild beasts, formed with twine or thread interwoven with meshes.
2. A cunning device; a snare. Mich 7.
3. Inextricable difficulty. Job 18:8.
4. Severe afflictions. Job 19:6.
NET, verb transitive To make a net or net-work; to knot.
NET, adjective [See Neat]
1. Neat; pure; unadulterated.
2. Being without flaw or spot.
3. Being beyond all charges or outlay; as net profits.
4. Being clear of all tare and tret, or all deductions; as net weight. It is sometimes written nett, but improperly. net is properly a mercantile appropriation of neat.
NET, verb transitive To produce clear profit.
---