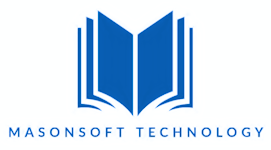 MasonSoft Technology

Ltd
From the Editor:
My name is Keith Mason, and for the last 12 years, I have managed a Christian Internet Publishing and Service company in the English Midlands. At MasonSoft Technology, we aim to spread the word of God by bringing together the resources to create a greater understanding of the scriptures.
MasonSoft Technology is supported by an independent group of Christian theologists, technologists, and linguists. We are not affiliated with any single church or religious organisation. Instead, we are an interdenominational group studying Christian revelation and serving God's purpose.
Thanks to a willing group of friends and volunteers, MasonSoft Technology now has one of the largest collections of digital Reformation Bibles, Manuscripts and Bible Study texts available on the Internet today.

Managing Editor
MasonSoft Technology Ltd
To God be the glory.