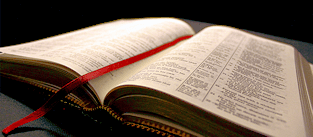 Bible Usage:
Dictionaries:
Included in Eastons:

No

Included in Hitchcocks:

No

Included in Naves:

No

Included in Smiths:

No

Included in Websters:

Yes

Included in Strongs:

Yes

Included in Thayers:

Yes

Included in BDB:

Yes
Strongs Concordance:
Webster's 1828 Dictionary
Forgive
FORGIVE, verb transitive forgiv'. preterit tense forgave; participle passive forgiven. [Latin remitto. See Give.]
1. To pardon; to remit, as an offense or debt; to overlook an offense, and treat the offender as not guilty. The original and proper phrase is to forgive the offense, to send it away, to reject it, that is, not to impute it, [put it to] the offender. But by an easy transition, we also use the phrase, to forgive the person offending.
FORGIVE us our debts.
If we forgive men their trespasses, your heavenly father will also forgive you. Matthew 6:12.
As savages never forget a favor, so they never forgive an injury.
It is to be noted that pardon, like forgive may be followed by the name or person, and by the offense; but remit can be followed by the offense only. We forgive or pardon the man, but we do not remit him.
2. To remit as a debt, fine or penalty.
---
Webster's 1828 Dictionary
Forgiven
FORGIV'EN, participle passive Pardoned remitted.
---
Naves Topical Index
Forgiveness
---
Webster's 1828 Dictionary
Forgiveness
FORGIV'ENESS, noun forgiv'ness.
1. The act of forgiving; the pardon of an offender, by which he is considered and treated as not guilty. The forgiveness of enemies is a christian duty.
2. The pardon or remission of an offense or crime; as the forgiveness of sin or of injuries.
3. Disposition to pardon; willingness to forgive.
And mild forgiveness intercede to stop the coming blow.
4. Remission of a debt, fine or penalty.
---
Easton's Bible Dictionary
Forgiveness of Sin
One of the constituent parts of justification. In pardoning sin, God absolves the sinner from the condemnation of the law, and that on account of the work of Christ, i.e., he removes the guilt of sin, or the sinner's actual liability to eternal wrath on account of it. All sins are forgiven freely (Acts 5:31; 13:38; 1 John 1:6-9). The sinner is by this act of grace for ever freed from the guilt and penalty of his sins. This is the peculiar prerogative of God (Psalms 130:4; Mark 2:5). It is offered to all in the gospel. (See JUSTIFICATION.)
---
Webster's 1828 Dictionary
Forgiver
FORGIV'ER, noun One who pardons or remits.
---