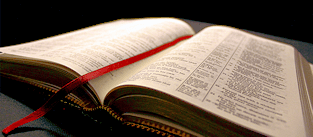 Bible Usage:
Dictionaries:
Included in Eastons:

Yes

Included in Hitchcocks:

Yes

Included in Naves:

Yes

Included in Smiths:

Yes

Included in Websters:

No

Included in Strongs:

Yes

Included in Thayers:

No

Included in BDB:

Yes
Strongs Concordance:
Easton's Bible Dictionary
Azariah
Whom Jehovah helps.
1. Son of Ethan, of the tribe of Judah (1 Chronicles 2:8).
2. Son of Ahimaaz, who succeeded his grandfather Zadok as high priest (1 Chronicles 6:9; 1 Kings 4:2) in the days of Solomon. He officiated at the consecration of the temple (1 Chronicles 6:10).
3. The son of Johanan, high priest in the reign of Abijah and Asa (2 Chronicles 6:10, 11).
4. High priest in the reign of Uzziah, king of Judah (2 Kings 14:21; 2 Chronicles 26:17-20). He was contemporary with the prophets Isaiah, Amos, and Joel.
5. High priest in the days of Hezekiah (2 Chronicles 31:10-13). Of the house of Zadok.
6. Several other priests and Levites of this name are mentioned (1 Chronicles 6:36; Ezra 7:1; 1 Chronicles 9:11; Nehemiah 3:23, etc.).
7. The original name of Abed-nego (Daniel 1:6, 7, 11, 16). He was of the royal family of Judah, and with his other two companions remarkable for his personal beauty and his intelligence as well as piety.
8. The son of Oded, a remarkable prophet in the days of Asa (2 Chronicles 15:1). He stirred up the king and the people to a great national reformation.
---
Hitchcock's Names Dictionary
Azariah
---
Naves Topical Index
Azariah
1. Son of Ethan
1 Chronicles 2:8
2. Son of Jehu
1 Chronicles 2:38-39
3. Son of Zadok, perhaps identical with Amariah
1 Kings 4:2
4. Captain of Solomon's guards
1 Kings 4:5
5. A prophet, called Obed
2 Chronicles 15:1; 2 Chronicles 15:8
6. A high priest, called Amariah
2 Chronicles 19:11; 1 Chronicles 6:9
7. Son of Jehoshaphat
2 Chronicles 21:2
8. King of Judah, called Ahaziah
General references
2 Chronicles 22:6
Ahaziah
9. Son of Jeroham
2 Chronicles 23:1
10. Son of Obed
2 Chronicles 23:1
11. Son of Johanan, possibly identical with Zechariah, son of Jehoiada
1 Chronicles 6:10-11; 2 Chronicles 24:20-22
12. See Uzziah, 1
Uzziah, 1
13. Chief of the tribe of Ephraim
2 Chronicles 28:12
14. A Levite, called Uzziah
1 Chronicles 6:36; 1 Chronicles 6:24
15. High priest in Hezekiah's reign
General references
2 Chronicles 31:10; 2 Chronicles 31:13
Probably identical with Ahitub
16. Son of Hilkiah
1 Chronicles 6:13-14; 1 Chronicles 9:11; Ezra 7:1; Ezra 7:3
17. Son of Hoshaiah
Jeremiah 43:2-7
18. Hebrew name of Abed-Nego
Daniel 1:7; Daniel 1:19
19. A captive returned from Babylon, called Seraiah
Nehemiah 7:7; Nehemiah 10:2; Ezra 2:2
---
Smith's Bible Dictionary
Azariah
(whom the Lord helps) a common name in Hebrew, and especially in the families of the priests of the line of Eleazar, whose name has precisely the same meaning as Azariah. It is nearly identical, and is often confounded, with Ezra as well as with Zerahiah and Seraiah. The principal persons who bore this name were
---