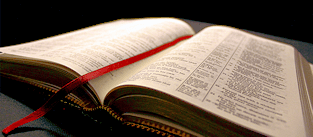 Bible Usage:
Dictionaries:
Included in Eastons:

Yes

Included in Hitchcocks:

Yes

Included in Naves:

Yes

Included in Smiths:

Yes

Included in Websters:

No

Included in Strongs:

Yes

Included in Thayers:

No

Included in BDB:

Yes
Strongs Concordance:
Easton's Bible Dictionary
Gilead
Hill of testimony, (Genesis 31:21), a mountainous region east of Jordan. From its mountainous character it is called "the mount of Gilead" (Genesis 31:25). It is called also "the land of Gilead" (Numbers 32:1), and sometimes simply "Gilead" (Psalms 60:7; Genesis 37:25). It comprised the possessions of the tribes of Gad and Reuben and the south part of Manasseh (Deuteronomy 3:13; Numbers 32:40). It was bounded on the north by Bashan, and on the south by Moab and Ammon (Genesis 31:21; Deuteronomy 3:12-17). "Half Gilead" was possessed by Sihon, and the other half, separated from it by the river Jabbok, by Og, king of Bashan. The deep ravine of the river Hieromax (the modern Sheriat el-Mandhur) separated Bashan from Gilead, which was about 60 miles in length and 20 in breadth, extending from near the south end of the Lake of Gennesaret to the north end of the Dead Sea. Abarim, Pisgah, Nebo, and Peor are its mountains mentioned in Scripture.
---
Hitchcock's Names Dictionary
Gilead
the heap or mass of testimony
---
Naves Topical Index
Gilead
---
Smith's Bible Dictionary
Gilead
---
Easton's Bible Dictionary
Gilead, Balm of
The region of Gilead abounded in spices and aromatic gums, which were exported to Egypt and Tyre (Genesis 37:25; Jeremiah 8:22; 46:11; Ezekiel 27:17). The word "balm" is a contracted form of "balsam," a word derived from the Greek balsamon, which was adopted as the representative of the Hebrew words baal shemen, meaning "lord" or "chief of oils."
The Hebrew name of this balm was tsori. The tree yielding this medicinal oil was probably the Balsamodendron opobalsamum of botanists, and the Amyris opobalsamum of Linnaeus. It is an evergreen, rising to the height of about 14 feet. The oil or resin, exuding through an orifice made in its bark in very small quantities, is esteemed of great value for its supposed medicinal qualities. (See BALM.) It may be noted that Coverdale's version reads in Jeremiah 8:22, "There is no triacle in Galaad." The word "triacle" = "treacle" is used in the sense of ointment.
---
Smith's Bible Dictionary
Gileadites, the
---