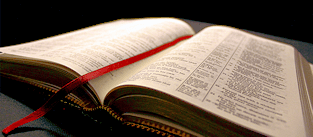 Bible Usage:
Dictionaries:
Included in Eastons:

Yes

Included in Hitchcocks:

Yes

Included in Naves:

Yes

Included in Smiths:

Yes

Included in Websters:

No

Included in Strongs:

Yes

Included in Thayers:

No

Included in BDB:

Yes
Strongs Concordance:
Easton's Bible Dictionary
Nahash
Serpent.
1. King of the Ammonites in the time of Saul. The inhabitants of Jabesh-Gilead having been exposed to great danger from Nahash, sent messengers to Gibeah to inform Saul of their extremity. He promptly responded to the call, and gathering together an army he marched against Nahash. "And it came to pass that they which remained were scattered, so that two of them [the Ammonites] were not left together" (1 Samuel 11:1-11).
2. Another king of the Ammonites of the same name is mentioned, who showed kindness to David during his wanderings (2 Samuel 10:2). On his death David sent an embassy of sympathy to Hanun, his son and successor, at Rabbah Ammon, his capital. The grievous insult which was put upon these ambassadors led to a war against the Ammonites, who, with their allies the Syrians, were completely routed in a battle fought at "the entering in of the gate," probably of Medeba (2 Samuel 10:6-14). Again Hadarezer rallied the Syrian host, which was totally destroyed by the Israelite army under Joab in a decisive battle fought at Helam (2 Samuel 10:17), near to Hamath (1 Chronicles 18:3). "So the Syrians feared to help the children of Ammon any more" (2 Samuel 10:19).
3. The father of Amasa, who was commander-in-chief of Abasolom's army (2 Samuel 17:25). Jesse's wife had apparently been first married to this man, to whom she bore Abigail and Zeruiah, who were thus David's sisters, but only on the mother's side (1 Chronicles 2:16).
---
Hitchcock's Names Dictionary
Nahash
---
Naves Topical Index
Nahash
---
Smith's Bible Dictionary
Nahash
(serpent).
King of the Ammonites who dictated to the inhabitants of Jabesh-gilead that cruel alternative of the loss of their right eyes or slavery which roused the swift wrath of Saul, and caused the destruction of the Ammonite force. (1 Samuel 11:2-11) (B.C. 1092.) "Nahaph" would seem to have been the title of the king of the Ammonites rather than the name of an individual. Nahash the father of Hanun had rendered David some special and valuable service, which David was anxious for an opportunity of requiting. (2 Samuel 10:2)
A person mentioned once only

in stating the parentage of Amasa, the commander-in-chief of Absalom's army. Amasa is there said to have been the son of a certain Ithra by Abigail, "daughter of Nahash and sister to Zeruiah." (B.C. before 1023.)
---