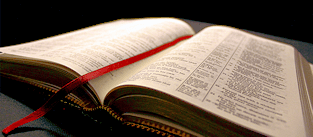 Bible Usage:
Dictionaries:
Included in Eastons:

Yes

Included in Hitchcocks:

No

Included in Naves:

No

Included in Smiths:

Yes

Included in Websters:

No

Included in Strongs:

No

Included in Thayers:

No

Included in BDB:

No
Easton's Bible Dictionary
Ramothgilead
Heights of Gilead, a city of refuge on the east of Jordan; called "Ramoth in Gilead" (Deuteronomy 4:43; Joshua 20:8; 21:38). Here Ahab, who joined Jehoshaphat in an endeavour to rescue it from the hands of the king of Syria, was mortally wounded (1 Kings 22:1-36). A similar attempt was afterwards made by Ahaziah and Joram, when the latter was wounded (2 Kings 8:28). In this city Jehu, the son of Jehoshaphat, was anointed by one of the sons of the prophets (9:1, 4).
It has with probability been identified with Reimun, on the northern slope of the Jabbok, about 5 miles west of Jerash or Gerasa, one of the cities of Decapolis. Others identify it with Gerosh, about 25 miles north-east of es-Salt, with which also many have identified it. (See RAMATH-MIZPEH.)
---
Smith's Bible Dictionary
Ramothgilead
(heights of Gilead), one of the great vastnesses on the east of jordan, and the key to an important district. (1 Kings 4:13) It was the city of refuge for the tribe of Gad, (4:43; Joshua 20:8; 21:38) and the residence of one of Solomon's commissariat officers. (1 Kings 4:13) During the invasion related in (1 Kings 15:20) or some subsequent incursion, this important place had seized by Ben-hadad I., king of Syria. The incidents of Ahab's expedition are well known. [AHAB] Later it was taken by Isr'l, and held in spite of all the efforts of Haz'l who was now on the throne of Damascus, to regain it. (2 Kings 9:14) Henceforward Ramoth-gilead disappears from our view. Eusebius and Jerome specify the position of Ramoth as 15 miles from Philadelphia (Amman). It may correspond to the site bearing the name of Jel'ad , exactly identical with the ancient Hebrew Gilead, which is four or five miles north of es-Salt , 25 miles east of the Jordan and 13 miles south of the brook Jabbok.
---