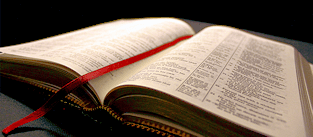 Bible Usage:
Dictionaries:
Included in Eastons:

Yes

Included in Hitchcocks:

No

Included in Naves:

No

Included in Smiths:

Yes

Included in Websters:

No

Included in Strongs:

Yes

Included in Thayers:

No

Included in BDB:

Yes
Strongs Concordance:
Easton's Bible Dictionary
Timnathserah
Remaining portion, the city of Joshua in the hill country of Ephraim, the same as Timnath-heres (Joshua 19:50; 24:30). "Of all sites I have seen," says Lieut. Col. Conder, "none is so striking as that of Joshua's home, surrounded as it is with deep valleys and wild, rugged hills." Opposite the town is a hill, on the northern side of which there are many excavated sepulchres. Among these is the supposed tomb of Joshua, which is said to be "the most striking monument in the country." It is a "square chamber with five excavations in three of its sides, the central one forming a passage leading into a second chamber beyond. A great number of lamp-niches cover the walls of the porch, upwards of two hundred, arranged in vertical rows. A single cavity with a niche for a lamp has been thought to be the resting-place of the warrior-chief of Israel." The modern Kefr Haris, 10 miles south-west of Shechem.
---
Smith's Bible Dictionary
Timnathserah
(portion of abundance), the name of the city which was presented to Joshua after the partition of the country, (Joshua 19:50) and in "the border" of which he was buried. (Joshua 24:30) It is specified as "in Mount Ephraim on the north side of Mount Gaash." In (Judges 2:9) the name is altered to TIMNATH-HERES. The latter form is that adopted by the Jewish writers. Accordingly, they identify the place with Kefar-cheres , which is said by Jewish travellers to be about five miles south of Shechem (Nablus). No place with that name appears on the maps. Another identification has, however been suggested by Dr. Eli Smith. In his journey from Jifna to Mejdel-Yaba , about six miles from the former he discovered the ruins of a considerable town. Opposite the town was a much higher hill, in the north side of which are several excavated sepulchres. The whole bears the name of Tibneh .
---