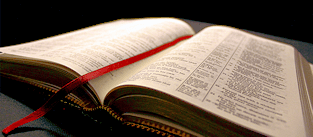 Bible Usage:
Dictionaries:
Included in Eastons:

Yes

Included in Hitchcocks:

No

Included in Naves:

Yes

Included in Smiths:

No

Included in Websters:

Yes

Included in Strongs:

Yes

Included in Thayers:

Yes

Included in BDB:

Yes
Strongs Concordance:
Easton's Bible Dictionary
Death
May be simply defined as the termination of life. It is represented under a variety of aspects in Scripture:
1. "The dust shall return to the earth as it was" (Ecclesiastes 12:7).
2. "Thou takest away their breath, they die" (Psalms 104:29).
3. It is the dissolution of "our earthly house of this tabernacle" (2 Corinthians 5:1); the "putting off this tabernacle" (2 Peter 1:13, 14).
4. Being "unclothed" (2 Corinthians 5:3, 4).
5. "Falling on sleep" (Psalms 76:5; Jeremiah 51:39; Acts 13:36; 2 Peter 3:9.
6. "I go whence I shall not return" (Job 10:21); "Make me to know mine end" (Psalms 39:4); "to depart" (Philippians 1:23).
The grave is represented as "the gates of death" (Job 38:17; Psalms 9:13; 107:18). The gloomy silence of the grave is spoken of under the figure of the "shadow of death" (Jeremiah 2:6).
Death is the effect of sin (Hebrews 2:14), and not a "debt of nature." It is but once (9:27), universal (Genesis 3:19), necessary (Luke 2:28-30). Jesus has by his own death taken away its sting for all his followers (1 Corinthians 15:55-57).
There is a spiritual death in trespasses and sins, i.e., the death of the soul under the power of sin (Romans 8:6; Ephesians 2:1, 3; Colossians 2:13).
The "second death" (Revelation 2:11) is the everlasting perdition of the wicked (Revelation 21:8), and "second" in respect to natural or temporal death.
THE DEATH OF CHRIST is the procuring cause incidentally of all the blessings men enjoy on earth. But specially it is the procuring cause of the actual salvation of all his people, together with all the means that lead thereto. It does not make their salvation merely possible, but certain (Matthew 18:11; Romans 5:10; 2 Corinthians 5:21; Galatians 1:4; 3:13; Ephesians 1:7; 2:16; Romans 8:32-35).
---
Naves Topical Index
Death
---
Webster's 1828 Dictionary
Death
DEATH, noun deth.
1. That state of a being, animal or vegetable, but more particularly of an animal, in which there is a total and permanent cessation of all the vital functions, when the organs have not only ceased to act, but have lost the susceptibility of renewed action. Thus the cessation of respiration and circulation in an animal may not be death for during hybernation some animals become entirely torpid, and some animals and vegetables may be subjected to a fixed state by frost, but being capable of revived activity, they are not dead.
2. The state of the dead; as the gates of death Job 38:17.
3. The manner of dying.
Thou shalt die the deaths of them that are slain in the midst of the seas. Ezekiel 28:8.
Let me die the death of the righteous. Numbers 23:10.
4. The image of mortality represented by a skeleton; as a death's head.
5. Murder; as a man of death
6. Cause of death
O thou man of God, there is death in the pot. 2 Kings 4:40.
We say, he caught his death
7. Destroyer or agent of death; as, he will be the death of his poor father.
8. In poetry, the means or instrument of death; as an arrow is called the feathered death; a ball, a leaden death
DEATHs invisible come winged with fire.
9. In theology, perpetual separation from God, and eternal torments; called the second death Revelation 2:10.
10. Separation or alienation of the soul from God; a being under the dominion of sin, and destitute of grace or divine life; called spiritual death
We know that we have passed from death to life, because we love the brethren. 1 John 3:1. Luke I.
Civil death is the separation of a man from civil society, or from the enjoyment of civil rights; as by banishment, abjuration of the realm, entering into a monastery, etc.
---
Webster's 1828 Dictionary
Death-bed
DEATH-BED, noun deth'-bed. The bed on which a person dies or is confined in his last sickness.
DEATH'-BODING, adjective Portending death.
---
Webster's 1828 Dictionary
Death-darting
DEATH-DARTING, adjective Darting or inflicting death.
---
Webster's 1828 Dictionary
Deathful
DEATH'FUL, adjective Full of slaughter; murderous; destructive.
These eyes behold the deathful scene.
---
Webster's 1828 Dictionary
Deathfulness
DEATH'FULNESS, noun Appearance of death.
---
Webster's 1828 Dictionary
Deathless
DEATH'LESS, adjective Immortal; not subject to death, destruction or extinction; as deathless beings; deathless fame.
---
Webster's 1828 Dictionary
Deathlike
DEATH'LIKE, adjective
1. Resembling death; gloomy; still; calm; quiet; peaceful; motionless; like death in horror or in stillness; as deathlike slumbers.
2. Resembling death; cadaverous.
---
Webster's 1828 Dictionary
Deaths-door
DEATH'S-DOOR, noun A near approach to death; the gates of death.
---
Webster's 1828 Dictionary
Deaths-man
DEATH'S-MAN, noun An executioner; a hangman.
DEATH'-SHADOWED, adjective Surrounded by the shades of death.
DEATH'-TOKEN, noun That which indicates approaching death.
---
Webster's 1828 Dictionary
Deathward
DEATH'WARD, adverb Toward death.
---
Webster's 1828 Dictionary
Death-watch
DEATH'-WATCH, noun A small insect whose ticking is weakly supposed, by superstitious and ignorant people, to prognosticate death.
---