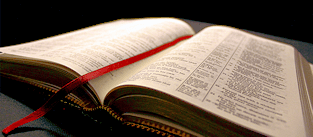 Bible Usage:
Dictionaries:
Included in Eastons:

Yes

Included in Hitchcocks:

No

Included in Naves:

No

Included in Smiths:

No

Included in Websters:

Yes

Included in Strongs:

Yes

Included in Thayers:

Yes

Included in BDB:

Yes
Strongs Concordance:
Easton's Bible Dictionary
Evening
The period following sunset with which the Jewish day began (Genesis 1:5; Mark 13:35). The Hebrews reckoned two evenings of each day, as appears from Exodus 16:12; 30:8; 12:6 (marg.); Leviticus 23:5 (marg. R.V., "between the two evenings"). The "first evening" was that period when the sun was verging towards setting, and the "second evening" the moment of actual sunset. The word "evenings" in Jeremiah 5:6 should be "deserts" (marg. R.V.).
---
Webster's 1828 Dictionary
Evening
E'VENING, noun [See Eve, Even.] The latter part and close of the day, and the beginning of darkness or night; properly the decline or fall of the day, or of the sun.
The evening and the morning were the first day. Genesis 1:5.
The precise time when evening begins, or when it ends, is not ascertained by usage. The word often includes a part at least of the afternoon, and indeed the whole afternoon; as in the phrase, 'The morning and evening service of the sabbath.' In strictness, evening commences at the setting of the sun, and continues during twilight, and night commences with total darkness. But in customary language, the evening extends to bed-time, whatever that time may be. Hence we say, to spend an evening with a friend; an evening visit.
1. The decline or latter part of life. We say, the evening of life, or of one's days.
2. The decline of any thing; as the evening of glory.
E'VENING, adjective Being at the close of day; as the evening sacrifice.
E'VENING HYMN,
E'VENING SONG, noun A hymn or song to be sung at evening
---
Webster's 1828 Dictionary
Evening-star
E'VENING-STAR, noun Hesperus or Vesper; Venus, when visible in the evening.
---