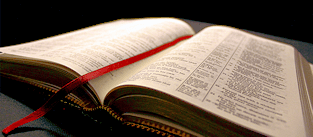 Bible Usage:
Dictionaries:
Included in Eastons:

No

Included in Hitchcocks:

No

Included in Naves:

No

Included in Smiths:

No

Included in Websters:

Yes

Included in Strongs:

Yes

Included in Thayers:

Yes

Included in BDB:

Yes
Strongs Concordance:
Webster's 1828 Dictionary
Fall
FALL, verb intransitive preterit tense fell; participle passive fallen. [Latin fallo, to fail, to deceive, Gr.; Heb. to fall Fail agrees better with Heb., but these words may have had one primitive root, the sense of which was to move, to recede, to pass. See Foul.]
1. To drop from a higher place; to descend by the power of gravity alone. Rain falls from the clouds; a man falls from his horse; ripe fruits fall from trees; an ox falls into a pit.
I beheld Satan as lightning fall from heaven. Luke 10:18.
2. To drop from an erect posture.
I fell at his feet to worship him. Revelation 19:1.
3. To disembogue; to pass at the outlet; to flow out of its channel into a pond, lake or sea, as a river. The Rhone falls into the Mediterranean sea. The Danube falls into the Euxine. The Mississippi falls into the gulf of Mexico.
4. To depart from the faith, or from rectitude; to apostatize. Adam fell by eating the forbidden fruit.
Labor to enter into that rest, lest any man fall after the same example of unbelief. Hebrews 4:11.
5. To die; particularly by violence.
Ye shall chase your enemies, and they shall fall before you by the sword. Leviticus 26:7.
A thousand shall fall at thy side. Psalms 91:7.
6. To come to an end suddenly; to vanish; to perish.
The greatness of these Irish lords suddenly fell and vanished.
7. To be degraded; to sink into disrepute or disgrace; to be plunged into misery; as, to fall from an elevated station, or from a prosperous state.
8. To decline in power, wealth or glory; to sink into weakness; to be overthrown or ruined. This is the renowned Tyre; but oh, how fallen.
Heaven and earth will witness, if Rome must fall that we are innocent.
9. To pass into a worse state than the former; to come; as, to fall into difficulties; to fall under censure of imputation; to fall into error or absurdity; to fall into a snare. In these and similar phrases, the sense of suddenness, accident or ignorance is often implied; but not always.
10. To sink; to be lowered. The mercury in a thermometer rises and falls with the increase and diminution of heat. The water of a river rises and falls. The tide falls.
11. To decrease; to be diminished in weight or value. The price of goods falls with plenty and rises with scarcity. Pliny tells us, the as fell from a pound to two ounces in the first Punic war.
12. To sink; not to amount to the full.
The greatness of finances and revenue doth fall under computation.
13. To be rejected; to sink into disrepute.
This book must stand or fall with thee.
14. To decline from violence to calmness from intensity to remission. The wind falls and a calm succeeds.
At length her fury fell.
15. To pass into a new state of body or mind; to become; as, to fall asleep; to fall distracted; to fall sick; to fall into rage or passion; to fall in love; to fall into temptation.
16. To sink into an air of dejection, discontent, anger, sorrow or shame; applied to the countenance or look.
Cain was very wroth, and his countenance fell. Genesis 4:1.
I have observed of late thy looks are fallen.
17. To happen; to befall; to come.
Since this fortune falls to you.
18. To light on; to come by chance.
The Romans fell on this model by chance.
19. To come; to rush on; to assail.
Fear and dread shall fall on them. Exodus 15:16.
And fear fell on them all. Acts 19:1.
20. To come; to arrive.
The vernal equinox, which at the Nicene council fell on the 21st of March, falls now about ten days sooner.
21. To come unexpectedly.
It happened this evening that we fell into a pleasing walk.
22. To begin with haste, ardor or vehemence; to rush or hurry to. They fell to blows.
The mixt multitude fell to lusting. Numbers 11:31.
23. To pass or be transferred by chance, lot, distribution, inheritance or otherwise, as possession or property. The estate or the province fell to his brother. The kingdom fell into the hands of his rival. A large estate fell to his heirs.
24. To become the property of; to belong or appertain to.
If to her share some female errors fall
Look in her face; and you'll forget them all.
25. To be dropped or uttered carelessly. Some expressions fell from him. An unguarded expression fell from his lips. Not a word fell from him on the subject.
26. To sink; to languish; to become feeble or faint. Our hopes and fears rise and fall with good or ill success.
27. To be brought forth. Take care of lambs when they first fall
28. To issue; to terminate.
Sit still, my daughter, till thou knowest how the matter will fall Ruth 3:18.
To fall aboard of, to strike against another ship.
To fall astern, to move or be driven backward; or to remain behind. A ship falls astern by the force of a current, or when outsailed by another.
1. To fall away, to lose flesh; to become lean or emaciated; to pine.
2. To renounce or desert allegiance; to revolt or rebel.
3. To renounce or desert the faith; to apostatize; to sink into wickedness.
These for awhile believe, and in time of temptation fall away. Luke 8:13.
4. To perish; to be ruined; to be lost.
How can the soul - fall away into nothing.
5. To decline gradually; to fade; to languish, or become faint.
One color falls away by just degrees, and another rises insensibly.
1. To fall back, to recede; to give way.
2. To fail of performing a promise or purpose; not to fulfill.
To fall calm, to cease to blow; to become calm.
1. To fall down, to prostrate one's self in worship.
All nations shall fall down before him. Psalms 72:11.
2. To sink; to come to the ground.
Down fell the beauteous youth.
3. To bend or bow as a suppliant. Isaiah 14:1.
4. To sail or pass towards the mouth of a river, or other outlet.
To fall foul, to attack; to make an assault.
1. To fall from, to recede from; to depart; not to adhere; as, to fall from an agreement or engagement.
2. To depart from allegiance or duty; to revolt.
1. To fall in, to concur; to agree with. The measure falls in with popular opinion.
2. To comply; to yield to.
You will find it difficult to persuade learned men to fall in with your projects.
3. To come in; to join; to enter. fall into the ranks; fall in on the right.
To fall in with, to meet, as a ship; also, to discover or come near, as land.
1. To fall off, to withdraw; to separate; to be broken or detached. friends fall off in adversity.
Love cools, friendship falls off, brothers divide.
2. To perish; to die away. Words fall off by disuse.
3. To apostatize; to forsake; to withdraw from the faith, or from allegiance or duty.
Those captive tribes fell off from God to worship calves.
4. To forsake; to abandon. His subscribers fell off.
5. To drop. Fruits fall off when ripe.
6. To depreciate; to depart from former excellence; to become less valuable or interesting. The magazine or the review falls off; it has fallen off.
7. To deviate or depart from the course directed, or to which the head of the ship was before directed; to fall to leeward.
1. To fall on, to begin suddenly and eagerly.
FALL on, and try thy appetite to eat.
2. To begin an attack; to assault; to assail.
FALL on, fall on and hear him not.
3. To drop on; to descend on.
1. To fall out, to quarrel; to begin to contend.
A soul exasperated in ills, falls out with every thing, its friend, itself -
2. To happen; to befall; to chance.
There fell out a bloody quarrel betwixt the frogs and the mice.
1. To fall over, to revolt; to desert from one side to another.
2. To fall beyond.
To fall short, to be deficient. The corn falls short. We all fall short in duty.
1. To fall to, to begin hastily and eagerly.
FALL to, with eager joy, on homely food.
2. To apply one's self to. He will never after fall to labor.
They fell to raising money, under pretense of the relief of Ireland.
1. To fall under, to come under, or within the limits of; to be subjected to. They fell under the jurisdiction of the emperor.
2. To come under; to become the subject of. This point did not fall under the cognizance or deliberations of the court. These things do not fall under human sight or observation.
3. To come within; to be ranged or reckoned with. These substances fall under a different class or order.
1. To upon, to attack. [See to fall on.]
2. To rush against.
FALL primarily denotes descending motion, either in a perpendicular or inclined direction, and in most of its applications, implies literally or figuratively velocity, haste, suddenness or violence. Its use is so various and so much diversified by modifying words, that it is not easy to enumerate its senses in all its applications.
FALL, verb transitive
1. To let fall; to drop. And fall thy edgeless sword. I am willing to fall this argument.
[This application is obsolete.]
2. To sink; to depress; as, to raise or fall the voice.
3. To diminish; to lessen or lower; as, to fall the price of commodities. [Little used.]
4. To bring forth; as, to fall lambs. [Little used.]
5. To fell; to cut down; as, to fall a tree. [This use is now common in America, and fell and fall are probably from a common root.]
FALL, noun
1. The act of dropping or descending from a higher to a lower place by gravity; descent; as a fall from a horse or from the yard of a ship.
2. The act of dropping or tumbling from an erect posture. he was walking on ice and had a fall
3. Death; destruction; overthrow.
Our fathers had a great fall before our enemies.
4. Ruin; destruction.
They conspire thy fall
5. Downfall; degradation; loss of greatness or office; as the fall of Cardinal Wolsey.
Behold thee glorious only in thy fall
6. Declension of greatness, power or dominion; ruin; as the fall of the Roman empire.
7. Diminution; decrease of price or value; depreciation; as the fall of prices; the fall of rents; the fall of interest.
8. Declination of sound; a sinking of tone; cadence; as the fall of the voice at the close of a sentence.
9. Declivity; the descent of land or a hill; a slope.
10. Descent of water; a cascade; a cataract; a rush of water down a steep place; usually in the plural; sometimes in the singular; as the falls of Niagara, or the Mohawk; the fall of the Hoosatonuc at Canaan. fall is applied to a perpendicular descent, or to one that is very steep. When the descent is moderate, we name it rapids. Custom, however, sometimes deviates from this rule, and the rapids of rivers are called falls.
11. The outlet or discharge of a river or current of water into the ocean, or into a lake or pond; as the fall of the Po into the gulf of Venice.
12. Extent of descent; the distance which any thing falls; as, the water of a pond has a fall of five feet.
13. The fall of the leaf; the season when leaves fall from trees; autumn.
14. That which falls; a falling; as a fall of rain or snow.
15. The act of felling or cutting down; as the fall of timber.
16. fall or the fall by way of distinction, the apostasy; the act of our first parents in eating the forbidden fruit; also, the apostasy of the rebellious angels.
17. Formerly, a kind of vail.
18. In seamen's language, the loose end of a tackle.
19. In Great Britain, a term applied to several measures, linear, superficial and solid.
---
Easton's Bible Dictionary
Fall of Man
An expression probably borrowed from the Apocryphal Book of Wisdom, to express the fact of the revolt of our first parents from God, and the consequent sin and misery in which they and all their posterity were involved.
The history of the Fall is recorded in Genesis 2 and 3. That history is to be literally interpreted. It records facts which underlie the whole system of revealed truth. It is referred to by our Lord and his apostles not only as being true, but as furnishing the ground of all God's subsequent dispensations and dealings with the children of men. The record of Adam's temptation and fall must be taken as a true historical account, if we are to understand the Bible at all as a revelation of God's purpose of mercy.
The effects of this first sin upon our first parents themselves were (1) "shame, a sense of degradation and pollution; (2) dread of the displeasure of God, or a sense of guilt, and the consequent desire to hide from his presence. These effects were unavoidable. They prove the loss not only of innocence but of original righteousness, and, with it, of the favour and fellowship of God. The state therefore to which Adam was reduced by his disobedience, so far as his subjective condition is concerned, was analogous to that of the fallen angels. He was entirely and absolutely ruined" (Hodge's Theology).
But the unbelief and disobedience of our first parents brought not only on themselves this misery and ruin, it entailed also the same sad consequences on all their descendants.
1. The guilt, i.e., liability to punishment, of that sin comes by imputation upon all men, because all were represented by Adam in the covenant of works (q.v.). (See IMPUTATION.)
2. Hence, also, all his descendants inherit a corrupt nature. In all by nature there is an inherent and prevailing tendency to sin. This universal depravity is taught by universal experience. All men sin as soon as they are capable of moral actions. The testimony of the Scriptures to the same effect is most abundant (Romans 1; 2; 3:1-19, etc.).
3. This innate depravity is total- we are by nature "dead in trespasses and sins," and must be "born again" before we can enter into the kingdom (John 3:7, etc.).
4. Resulting from this "corruption of our whole nature" is our absolute moral inability to change our nature or to obey the law of God.
Commenting on John 9:3, Ryle well remarks: "A deep and instructive principle lies in these words. They surely throw some light on that great question, the origin of evil. God has thought fit to allow evil to exist in order that he may have a platform for showing his mercy, grace, and compassion. If man had never fallen there would have been no opportunity of showing divine mercy. But by permitting evil, mysterious as it seems, God's works of grace, mercy, and wisdom in saving sinners have been wonderfully manifested to all his creatures. The redeeming of the church of elect sinners is the means of showing to principalities and powers the manifold wisdom of God' (Ephesians 3:10). Without the Fall we should have known nothing of the Cross and the Gospel."
On the monuments of Egypt are found representations of a deity in human form, piercing with a spear the head of a serpent. This is regarded as an illustration of the wide dissemination of the tradition of the Fall. The story of the "golden age," which gives place to the "iron age", the age of purity and innocence, which is followed by a time when man becomes a prey to sin and misery, as represented in the mythology of Greece and Rome, has also been regarded as a tradition of the Fall.
---
Naves Topical Index
Fall of Man
---
Webster's 1828 Dictionary
Fallacious
FALLA'CIOUS, adjective [Latin fallax, from fallo, to deceive. See Fail.]
1. Deceptive; deceiving; deceitful; wearing a false appearance; misleading; producing error or mistake; sophistical; applied to things only; as a fallacious argument or proposition; a fallacious appearance.
2. Deceitful; false; not well founded; producing disappointment; mocking expectation; as a fallacious hope.
---
Webster's 1828 Dictionary
Fallaciously
FALLA'CIOUSLY, adverb In a fallacious manner; deceitfully; sophistical; with purpose or in a manner to deceive.
We have seen how fallaciously the author has stated the cause.
---
Webster's 1828 Dictionary
Fallaciousness
FALLA'CIOUSNESS, noun Tendency to deceive or mislead; inconclusiveness; as the fallaciousness of an argument, or of appearances.
---
Webster's 1828 Dictionary
Fallacy
FAL'LACY, noun [Latin fallacia.]
1. Deceptive or false appearance; deceitfulness; that which misleads the eye or the mind. Detect the fallacy of the argument.
2. Deception; mistake. This appearance may be all a fallacy
I'll entertain the favored fallacy
---
Webster's 1828 Dictionary
Fallen
FALL'EN, participle passive or adjective Dropped; descended; degraded; decreased; ruined.
---
Webster's 1828 Dictionary
Fallency
FAL'LENCY, noun Mistake. obsolete
---
Webster's 1828 Dictionary
Faller
FALL'ER, noun One that falls.
---
Webster's 1828 Dictionary
Fallibility
FALLIBIL'ITY, noun [See Fallible.]
1. Liableness to deceive; the quality of being fallible; uncertainty; possibility of being erroneous, or of leading to mistake; as the fallibility of an argument, of reasoning or of testimony.
2. Liableness to err or to be deceived in one's own judgment; as the fallibility of men.
---
Webster's 1828 Dictionary
Fallible
FAL'LIBLE, adjective [Latin fallo, to deceive.]
1. Liable to fail or mistake; that may err or be deceived in judgment. All men are fallible
2. Liable to error; that may deceive. Our judgments, our faculties, our opinions are fallible; our hopes are fallible
---
Webster's 1828 Dictionary
Falling
FALL'ING, participle present tense Descending; dropping; disemboguing; apostatizing; declining; decreasing; sinking; coming.
---
Webster's 1828 Dictionary
Fallingin
FALL'INGIN, noun An indenting or hollow; opposed to rising or prominence.
Falling away, apostasy.
Falling off, departure from the line or course; declension.
---
Webster's 1828 Dictionary
Falling-sickness
FALL'ING-SICKNESS, noun The epilepsy; a disease in which the patient suddenly loses his senses and falls.
---
Webster's 1828 Dictionary
Falling-star
FALL'ING-STAR, noun A luminous meteor, suddenly appearing and darting through the air.
---
Webster's 1828 Dictionary
Falling-stone
FALL'ING-STONE, noun A stone falling from the atmosphere; a meteorite; an aerolite.
---
Webster's 1828 Dictionary
Fallow
FAL'LOW, adjective [Latin fulvus; qu. helvus, for felvus. This word may be from the root of fail, fallo; so called from the fading color of autumnal leaves, or from failure, withering. Hence also the sense of unoccupied, applied to land.]
1. Pale red or pale yellow; as a fallow deer.
2. Unsowed; not tilled; left to rest after a year or more of tillage; as fallow ground; a fallow field.
Break up your fallow ground. Jeremiah 4:3.
3. Left unsowed after plowing. The word is applied to the land after plowing.
4. Unplowed; uncultivated.
5. Unoccupied; neglected. [Not in use.]
Let the cause lie fallow
FAL'LOW, noun
1. Land that has lain a year or more untilled or unseeded. It is also called fallow when plowed without being sowed.
The plowing of fallows is a benefit to land.
2. The plowing or tilling of land, without sowing it, for a season. Summer fallow properly conducted, has ever been found a sure method of destroying weeds.
By a complete summer fallow land is rendered tender and mellow. The fallow gives it a better tilth, than can be given by a fallow crop.
A green fallow in England, is that where land is rendered mellow and clean from weeks, by means of some green crop, as turnips, potatoes, etc.
FAL'LOW, verb intransitive To fade; to become yellow. obsolete
FAL'LOW, verb transitive To plow, harrow and break land without seeding it, for the purpose of destroying weeds and insects, and rendering it mellow. It is found for the interest of the farmer to fallow cold, strong, clayey land.
---
Smith's Bible Dictionary
Fallow Deer
(called fallow from its reddish-brown color) (Heb. yachmur). The Hebrew word, which is mentioned only in (14:5) and 1 Kings 4:23 Probably denotes the Alcelaphus bubalis (the bubale or wild cow) of Barbary and North Africa. It is about the size of a stag, and lives in herds. It is almost exactly like the European roebuck, and is valued for its venison.
---
Webster's 1828 Dictionary
Fallow-crop
FAL'LOW-CROP, noun The crop taken from fallowed ground.
---
Easton's Bible Dictionary
Fallowdeer
Deuteronomy 14:5 (R.V., "Wild goat"); 1 Kings 4:23 (R.V., "roebucks"). This animal, called in Hebrew yahmur, from a word meaning "to be red," is regarded by some as the common fallow-deer, the Cervus dama, which is said to be found very generally over Western and Southern Asia. It is called "fallow" from its pale-red or yellow colour. Some interpreters, however, regard the name as designating the bubale, Antelope bubale, the "wild cow" of North Africa, which is about the size of a stag, like the hartebeest of South Africa. A species of deer has been found at Mount Carmel which is called yahmur by the Arabs. It is said to be similar to the European roebuck.
---
Webster's 1828 Dictionary
Fallowed
FAL'LOWED, participle passive Plowed and harrowed for a season, without being sown.
---
Webster's 1828 Dictionary
Fallow-finch
FAL'LOW-FINCH, noun A small bird, the oenanthe or wheat-ear.
---
Easton's Bible Dictionary
Fallowground
The expression, "Break up your fallow ground" (Hosea 10:12; Jeremiah 4:3) means, "Do not sow your seed among thorns", i.e., break off all your evil habits; clear your hearts of weeds, in order that they may be prepared for the seed of righteousness. Land was allowed to lie fallow that it might become more fruitful; but when in this condition, it soon became overgrown with thorns and weeds. The cultivator of the soil was careful to "break up" his fallow ground, i.e., to clear the field of weeds, before sowing seed in it. So says the prophet, "Break off your evil ways, repent of your sins, cease to do evil, and then the good seed of the word will have room to grow and bear fruit."
---
Webster's 1828 Dictionary
Fallowing
FAL'LOWING, participle present tense Plowing and harrowing land without sowing it.
FAL'LOWING, noun The operation of plowing and harrowing land without sowing it. fallowing is found to contribute to the destruction of snails and other vermin.
---
Webster's 1828 Dictionary
Fallowist
FAL'LOWIST, noun One who favors the practice of fallowing land.
On this subject, a controversy has arisen between two sects, the fallowists and the anti-fallowists. [Unusual.]
---
Webster's 1828 Dictionary
Fallowness
FAL'LOWNESS, noun A fallow state; barrenness; exemption from bearing fruit.
---