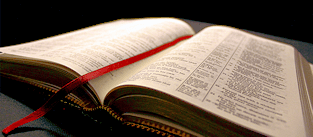 Bible Usage:
Dictionaries:
Included in Eastons:

Yes

Included in Hitchcocks:

No

Included in Naves:

No

Included in Smiths:

No

Included in Websters:

Yes

Included in Strongs:

Yes

Included in Thayers:

Yes

Included in BDB:

Yes
Strongs Concordance:
Easton's Bible Dictionary
Naked
This word denotes (1) absolute nakedness (Genesis 2:25; Job 1:21; Ecclesiastes 5:15; Micah 1:8; Amos 2:16); (2) being poorly clad (Isaiah 58:7; James 2:15). It denotes also (3) the state of one who has laid aside his loose outer garment (Lat. nudus), and appears clothed only in a long tunic or under robe worn next the skin (1 Samuel 19:24; Isaiah 47:3; comp. Mark 14:52; John 21:7). It is used figuratively, meaning "being discovered" or "made manifest" (Job 26:6; Hebrews 4:13). In Exodus 32:25 the expression "the people were naked" (A.V.) is more correctly rendered in the Revised Version "the people were broken loose", i.e., had fallen into a state of lawlessness and insubordination. In 2 Chronicles 28:19 the words "he made Judah naked" (A.V.), but Revised Version "he had dealt wantonly in Judah," mean "he had permitted Judah to break loose from all the restraints of religion."
---
Webster's 1828 Dictionary
Naked
NAKED, adjective Open, discovered, to strip.
1. Not covered; bare; having no clothes on; as a naked body or a naked limb.
2. Unarmed; defenseless; open; exposed; having no means of defense or protection against an enemys attack, or against other injury.
Behold my bosom naked to your swords.
3. Open to view; not concealed; manifest. Hebrews 4:13.
4. Destitute of worldly goods. Job 1:21.
5. Exposed to shame and disgrace. Exodus 32:25.
6. Guilty and exposed to divine wrath. Revelations 3.
7. Plain; evident; undisguised; as the naked truth.
8. Mere; bare; simple; wanting the necessary additions. God requires of man something besides the naked belief of his being and his word.
9. Not inclosed in a pod or case; as naked seeds of a plant.
10. Without leaves, fulcres or arms; as a naked stem or trunk.
11. Not assisted by glasses; as the naked eye.
---
Webster's 1828 Dictionary
Nakedly
NAKEDLY, adverb
1. Without covering.
2. Simply ; barely ; merely; in the abstract.
3. Evidently.
---
Webster's 1828 Dictionary
Nakedness
NAKEDNESS, noun
1. Want of covering or clothing; nudity; bareness.
2. Want of means of defense.
Ye are spies; to see the nakedness of the land are ye come. Genesis 42:9.
3. Plainness; openness to view.
To uncover nakedness in Scripture, is to have incestuous or unlawful commerce with a female.
---