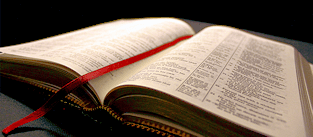 Bible Usage:
Dictionaries:
Included in Eastons:

Yes

Included in Hitchcocks:

No

Included in Naves:

Yes

Included in Smiths:

Yes

Included in Websters:

Yes

Included in Strongs:

Yes

Included in Thayers:

Yes

Included in BDB:

Yes
Strongs Concordance:
Easton's Bible Dictionary
Vine
One of the most important products of Palestine. The first mention of it is in the history of Noah (Genesis 9:20). It is afterwards frequently noticed both in the Old and New Testaments, and in the ruins of terraced vineyards there are evidences that it was extensively cultivated by the Jews. It was cultivated in Palestine before the Israelites took possession of it. The men sent out by Moses brought with them from the Valley of Eshcol a cluster of grapes so large that "they bare it between two upon a staff" (Numbers 13:23). The vineyards of En-gedi (Song of Solomon 1:14), Heshbon, Sibmah, Jazer, Elealeh (Isaiah 16:8-10; Jeremiah 48:32, 34), and Helbon (Ezekiel 27:18), as well as of Eshcol, were celebrated.
The Church is compared to a vine (Psalms 80:8), and Christ says of himself, "I am the vine" (John 15:1). In one of his parables also (Matthew 21:33) our Lord compares his Church to a vineyard which "a certain householder planted, and hedged round about," etc.
Hosea 10:1 is rendered in the Revised Version, "Israel is a luxuriant vine, which putteth forth his fruit," instead of "Israel is an empty vine, he bringeth forth fruit unto himself," of the Authorized Version.
---
Naves Topical Index
Vine
---
Smith's Bible Dictionary
Vine
the well-known valuable plant (vitis vinifera) very frequently referred to in the Old and New Testaments, and cultivated from the earliest times. The first mention of this plant occurs in (Genesis 9:20,21) That it was abundantly cultivated in Egypt is evident from the frequent representations on the monuments, as well as from the scriptural allusions. (Genesis 40:9-11; Psalms 78:47) The vines of Palestine were celebrated both for luxuriant growth and for the immense clusters of grapes which they produced, which were sometimes carried on a staff between two men, as in the case of the spies, (Numbers 13:23) and as has been done in some instances in modern times. Special mention is made in the Bible of the vines of Eshcol, (Numbers 13:24; 32:9) of Sibmah, Heshbon and Elealeh (Isaiah 16:8,9,10; Jeremiah 48:32) and of Engedi. (Solomon 1:14) From the abundance and excellence of the vines, it may readily be understood how frequently this plant is the subject of metaphor in the Holy Scriptures. To dwell under the vine and tree is an emblem of domestic happiness and peace, (1 Kings 4:25; Psalms 128:3; Micah 4:4) the rebellious people of Isr'l are compared to "wild grapes," "an empty vine," "the degenerate plant of a strange vine," etc. (Isaiah 6:2,4; Jeremiah 2:21; Hosea 10:1) It is a vine which our Lord selects to show the spiritual union which subsists between himself and his members. (John 15:1-6) The ancient Hebrews probably allowed the vine to go trailing on the ground or upon supports. This latter mode of cultivation appears to be alluded to by Ezekiel. (Ezekiel 19:11,12) The vintage, which formerly was a season of general festivity, began in September. The towns were deserted; the people lived among the vineyards in the lodges and tents. Comp. (Judges 8:27; Isaiah 16:10; Jeremiah 25:30) The grapes were gathered with shouts of joy by the "grape gatherers," (Jeremiah 25:30) and put into baskets. See (Jeremiah 6:9) They were then carried on the head and shoulders, or slung upon a yoke, to the "wine-press." Those intended for eating were perhaps put into flat open baskets of wickerwork, as was the custom in Egypt. In Palestine, at present, the finest grapes, says Dr. Robinson, are dried as raisins, and the juice of the remainder, after having been trodden and pressed, "is boiled down to a sirup, which, under the name of dibs , is much used by all classes, wherever vineyards are found, as a condiment with their food." The vineyard, which was generally on a hill, (Isaiah 5:1; Jeremiah 31:5; Amos 9:13) was surrounded by a wall or hedge in order to keep out the wild boars, (Psalms 80:13) jackals and foxes. (Numbers 22:24; Nehemiah 4:3; Solomon 2:15; Ezekiel 13:4,5; Matthew 21:33) Within the vineyard was one or more towers of stone in which the vine-dressers lived. (Isaiah 1:8; 5:2; Matthew 21:33) The vat, which was dug, (Matthew 21:33) or hewn out of the rocky soil, and the press, were part of the vineyard furniture. (Isaiah 5:2)
---
Webster's 1828 Dictionary
Vine
VINE, noun [Latin vinca. See Wine.]
1. A plant that produces grapes, of the genus Vitis, and of a great number of varieties.
2. The long slender stem of any plant, that trails on the ground, or climbs and supports itself by winding round a fixed object, or by seizing any fixed thing with its tendrils or claspers. Thus we speak of the hop vine the bean vine the vines of melons, squashes, pumpkins, and other encurbitaceous plants.
---
Easton's Bible Dictionary
Vine of Sodom
Referred to only in Deuteronomy 32:32. Among the many conjectures as to this tree, the most probable is that it is the osher of the Arabs, which abounds in the region of the Dead Sea. Its fruit are the so-called "apples of Sodom," which, though beautiful to the eye, are exceedingly bitter to the taste. (See ENGEDI.) The people of Israel are referred to here by Moses as being utterly corrupt, bringing forth only bitter fruit.
---
Smith's Bible Dictionary
Vine of Sodom
occurs only in (32:32) It is generally supposed that this passage alludes to the celebrated apples of Sodom, of which Josephus speaks, "which indeed resemble edible fruit in color, but, on being plucked by the hand, are dissolved into smoke and ashes." It has been variously identified. Dr. Robinson pronounced in favor of the 'osher fruit, the Asclepias (Calotropis) procera of botanists. He says, "The fruit greatly resembles externally a large smooth apple or orange, hanging in clusters of three or four together, and when ripe is of a yellow color. It is now fair and delicious to the eye and soft to the touch but, on being pressed or struck, it explodes with a puff: like a bladder or puff-hall, leaving in the hand only the shreds of the thin rind and a few fibres. It is indeed filled chiefly with air, which gives it the round form." Dr. Hooker writes," The vine of Sodom always thought might refer to Cucumis calocynthis , which is bitter end powders inside; the term vine would scarcely be given to any but a trailing or other plant of the habit of a vine." His remark that the term vine must refer to some plant of the habit of a vine is conclusive against the claims of all the plants hitherto identified with the vine of Sodom.
---
Webster's 1828 Dictionary
Vined
VI'NED, adjective Having leaves like those of the vine.
---
Webster's 1828 Dictionary
Vine-dresser
VI'NE-DRESSER, noun [vine and dresser.] One who dresses, trims, prunes and cultivates vines.
---
Webster's 1828 Dictionary
Vine-fretter
VI'NE-FRETTER, noun [vine and fret.] A small insect that injures vines, the aphis or puceron.
---
Easton's Bible Dictionary
Vinegar
Heb. hometz, Gr. oxos, Fr. vin aigre; i.e., "sour wine." The Hebrew word is rendered vinegar in Psalms 69:21, a prophecy fulfilled in the history of the crucifixion (Matthew 27:34). This was the common sour wine (posea) daily made use of by the Roman soldiers. They gave it to Christ, not in derision, but from compassion, to assuage his thirst. Proverbs 10:26 shows that there was also a stronger vinegar, which was not fit for drinking. The comparison, "vinegar upon nitre," probably means "vinegar upon soda" (as in the marg. of the R.V.), which then effervesces.
---
Naves Topical Index
Vinegar
---
Smith's Bible Dictionary
Vinegar
The Hebrew word translated "vinegar" was applied to a beverage consisting generally of wine or strong drink turned sour, but sometimes artificially made by an admixture of barley and wine, and thus liable to fermentation. It was acid even to a proverb, (Proverbs 10:26) and by itself formed an unpleasant draught, (Psalms 49:21) but was used by laborers. (Ruth 2:14) Similar was the acetum of the Romans
a thin, sour wine, consumed by soldiers. This was the beverage of which the Saviour partook in his dying moments. (Matthew 27:48; Mark 15:36; John 19:29,30)
---
Webster's 1828 Dictionary
Vinegar
VIN'EGAR, noun
1. Vegetable acid; an acid liquor obtained from wine, cider, beer or other liquors, by the second or acetous fermentation. vinegar may differ indefinitely in the degree of its acidity. When highly concentrated, it is called radical vinegar
2. Any thing really or metaphorically sour. [Not in use.]
Vinegar of lead, a liquor formed by digesting ceruse or litharge with a sufficient quantity of vinegar to dissolve it.
---
Webster's 1828 Dictionary
Vine-grub
VI'NE-GRUB, noun [vine and grub.] A little insect that infests vines; the vine-fretter or puceron.
---
Webster's 1828 Dictionary
Vinery
VI'NERY, noun In gardening, an erection for supporting vines and exposing them to artificial heat, consisting of a wall with stoves and flues.
---
Naves Topical Index
Vineyard
---
Webster's 1828 Dictionary
Vineyard
VINEYARD,
VIN'NEWED, adjective Moldy; musty. [Not in use.]
---
Smith's Bible Dictionary
Vineyards, Plain of the
This place, mentioned only in (Judges 11:33) lay east of the Jordan, beyond Aroer.
---