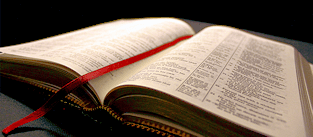 Bible Usage:
Dictionaries:
Included in Eastons:

Yes

Included in Hitchcocks:

No

Included in Naves:

No

Included in Smiths:

Yes

Included in Websters:

Yes

Included in Strongs:

Yes

Included in Thayers:

Yes

Included in BDB:

Yes
Strongs Concordance:
Easton's Bible Dictionary
Gate
1. Of cities, as of Jerusalem (Jeremiah 37:13; Nehemiah 1:3; 2:3; 3:3), of Sodom (Genesis 19:1), of Gaza (Judges 16:3).
2. Of royal palaces (Nehemiah 2:8).
3. Of the temple of Solomon (1 Kings 6:34, 35; 2 Kings 18:16); of the holy place (1 Kings 6:31, 32; Ezekiel 41:23, 24); of the outer courts of the temple, the beautiful gate (Acts 3:2).
4. Tombs (Matthew 27:60).
5. Prisons (Acts 12:10; 16:27).
6. Caverns (1 Kings 19:13).
7. Camps (Exodus 32:26, 27; Hebrews 13:12).
The materials of which gates were made were,
1. Iron and brass (Psalms 107:16; Isaiah 45:2; Acts 12:10).
2. Stones and pearls (Isaiah 54:12; Revelation 21:21).
3. Wood (Judges 16:3) probably.
At the gates of cities courts of justice were frequently held, and hence "judges of the gate" are spoken of (Deuteronomy 16:18; 17:8; 21:19; 25:6, 7, etc.). At the gates prophets also frequently delivered their messages (Proverbs 1:21; 8:3; Isaiah 29:21; Jeremiah 17:19, 20; 26:10). Criminals were punished without the gates (1 Kings 21:13; Acts 7:59). By the "gates of righteousness" we are probably to understand those of the temple (Psalms 118:19). "The gates of hell" (R.V., "gates of Hades") Matthew 16:18, are generally interpreted as meaning the power of Satan, but probably they may mean the power of death, denoting that the Church of Christ shall never die.
---
Smith's Bible Dictionary
Gate
The gate and gateways of eastern cities anciently held and still hold an important part, not only in the defence but in the public economy of the place. They are thus sometimes taken as representing the city itself. (Genesis 22:17; 24:60; 12:12; Judges 5:8; Ruth 4:10; Psalms 87:2; 122:2) Among the special purposes for which they were used may be mentioned.
As places of public resort. (Genesis 19:1; 23:10; 34:20; 24; 1 Samuel 4:18) etc.
Places for public deliberation, administration of Justice, or of audience for kings and rulers or ambassadors. (16:18; 21:19; 25:7; Joshua 20:4; Judges 9:35) etc.
Public markets. (2 Kings 7:1) In heathen towns the open spaces near the gates appear to have been sometimes used as places for sacrifice. (Acts 14:13) comp 2 Kings 23:8 Regarded therefore as positions of great importance, the gates of cities were carefully guarded, and closed at nightfall. (3:5; Joshua 2:5,7; Judges 9:40,44) They contained chambers over the gateway. (2 Samuel 18:24) The doors themselves of the larger gates mentioned in Scripture were two leaved, plated with metal, closed with locks and fastened with metal bars. (3:6; Psalms 107:16; Isaiah 46:1,2) Gates not defended by iron were of course liable to be set on fire by an enemy. (Judges 9:52) The gateways of royal palaces and even of private houses were often richly ornamented. Sentences from the law were inscribed on and above the gates. (6:9; Isaiah 64:12; Revelation 21:21) The gates of Solomon's temple were very massive and costly, being overlaid with gold and carving. (1 Kings 6:34,35; 2 Kings 18:16) Those of the holy place were of olive wood, two-leaved and overlaid with gold; those of the temple of fir. (1 Kings 6:31,32,34; Ezekiel 41:23,24)
---
Webster's 1828 Dictionary
Gate
GATE, noun
1. A large door which gives entrance into a walled city, a castle, a temple, palace or other large edifice. It differs from door chiefly in being larger. gate signifies both the opening or passage, and the frame of boards, planks or timber which closes the passage.
2. A frame of timber which opens or closes a passage into any court, garden or other inclosed ground; also, the passage.
3. The frame which shuts or stops the passage of water through a dam into a flume.
4. An avenue; an opening; a way.
In scripture, figuratively, power, dominion. 'Thy seed shall possess the gate of his enemies; ' that is, towns and fortresses. Genesis 22:17.
The gates of hell, are the power and dominion of the devil and his instruments. Matthew 16:18.
The gates of death, are the brink of the grave. Psalms 9:13.
---
Webster's 1828 Dictionary
Gated
GA'TED, adjective Having gates.
---
Naves Topical Index
Gates
---
Webster's 1828 Dictionary
Gatevein
GA'TEVEIN, noun The vena portae, a large vein which conveys the blood from the abdominal viscera into the liver.
---
Webster's 1828 Dictionary
Gateway
GA'TEWAY, noun A way through the gate of some inclosure.
1. A building to be passed at the entrance of the area before a mansion.
---